The number one into
London and Scotland by sea
Capital Cruising is a union of cruise terminals that gives your passengers an unrivalled opportunity to see the biggest sights of the UK. Your passengers experience twice as much of the UK, you experience the convenience of only dealing with one port provider. It's the best of both worlds. Sail into Edinburgh or the heart of London with the only port provider which serves both capitals. Add appeal to your itinerary without adding to the number of providers you need to deal with. Plus our excellent turnaround service offers you and your crew access to all the services and resources you need.
Not just a
port
Nothing is too much trouble for our team – in fact, our Edinburgh team have won awards for the warmth of their welcome. Whether it's planning an itinerary for those who wish to explore as individuals or making sure that every passenger enjoys a warm welcome to the city, our teams go the extra mile to deliver. With in-depth local knowledge, exceptional customer service skills and regular training to ensure that their skills and expertise are always first class, our teams add so much to your passengers' time ashore.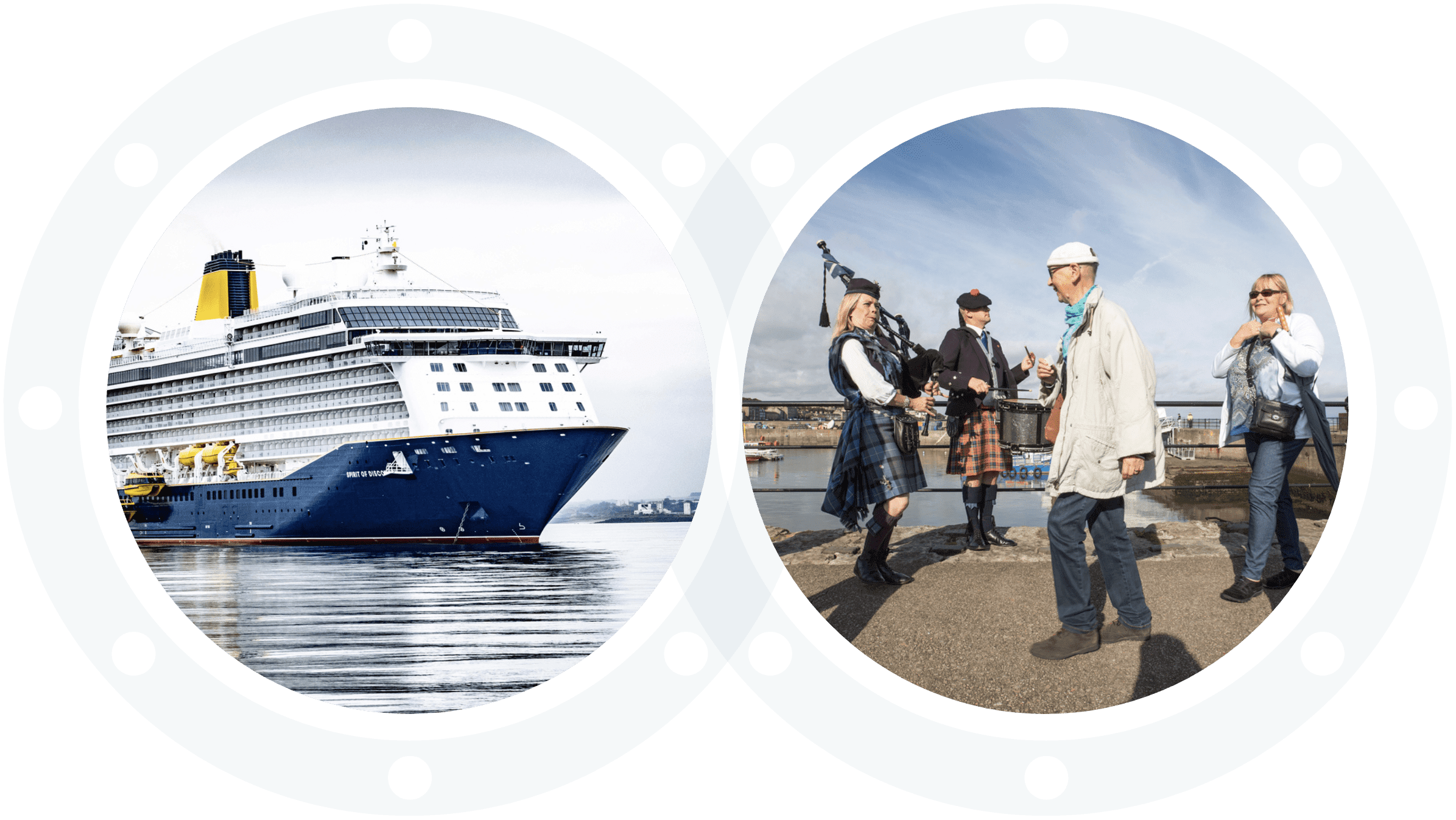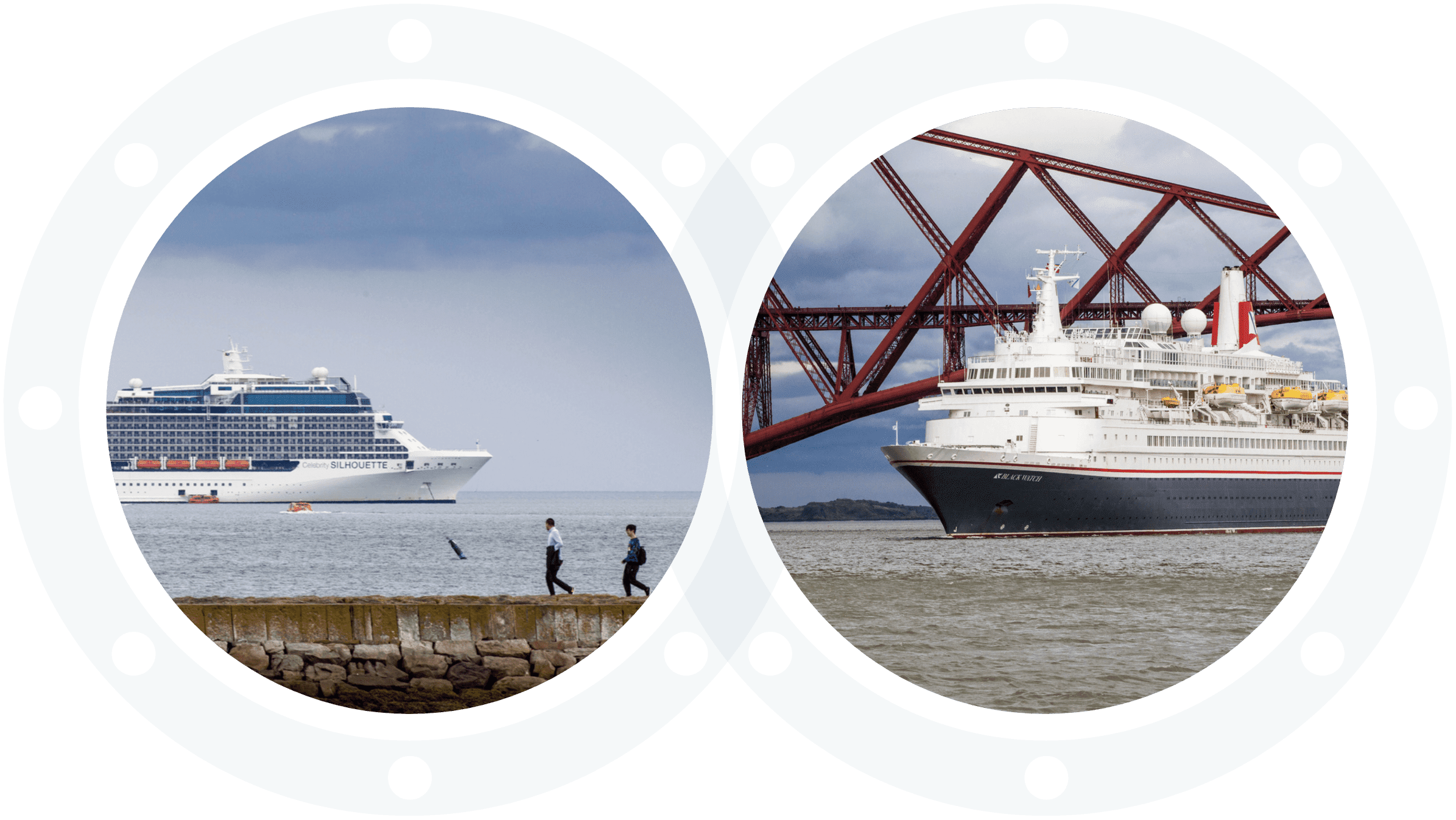 A journey of
discovery
The journey between the two London and Edinburgh ports is just a short overnight hop and both locations are ideal for cruises around Britain. Tilbury is also conveniently situated for the near Continent, as well as the Baltics and the Nordics, while Edinburgh makes a convenient stopping-off point on routes to Scandinavia, the Faroe Islands and Iceland.