From Buckingham Palace

to the Royal Mile
Your passengers experience twice as much of the UK, and you experience the convenience of only dealing with one port provider. It's the best of both worlds. Sail into Edinburgh or the heart of London with the only port provider which serves both capitals. Add appeal to your itinerary without adding to the number of providers you need to deal with.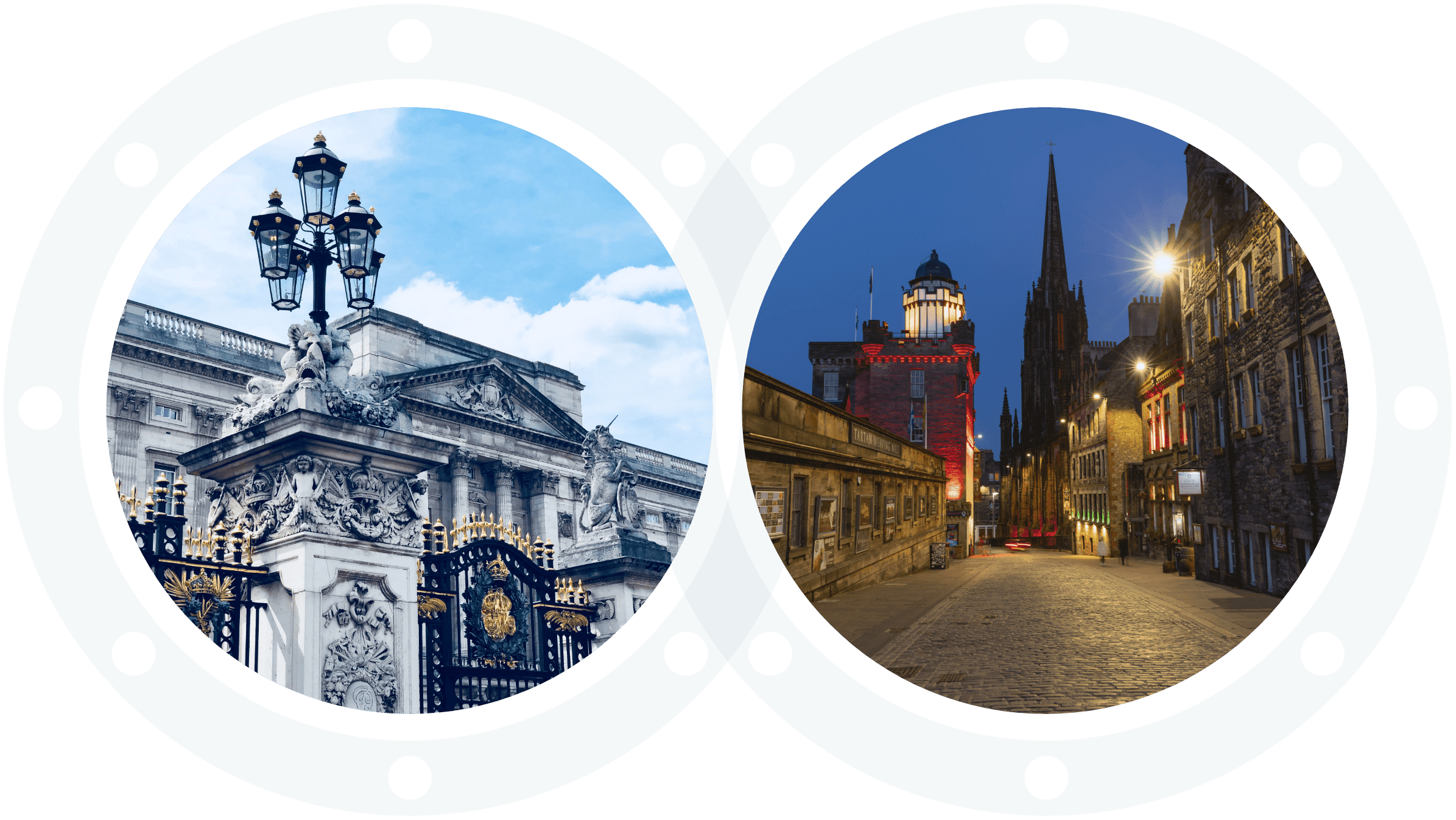 Our
Ports
Experience the best of the UK with one experienced port provider. Your guests receive a warm welcome from our award-winning team and plenty of advice for the onshore excursions. Our ports offer deep water anchorage and a great turnaround service making your visit to our ports exceptional for crew and customers.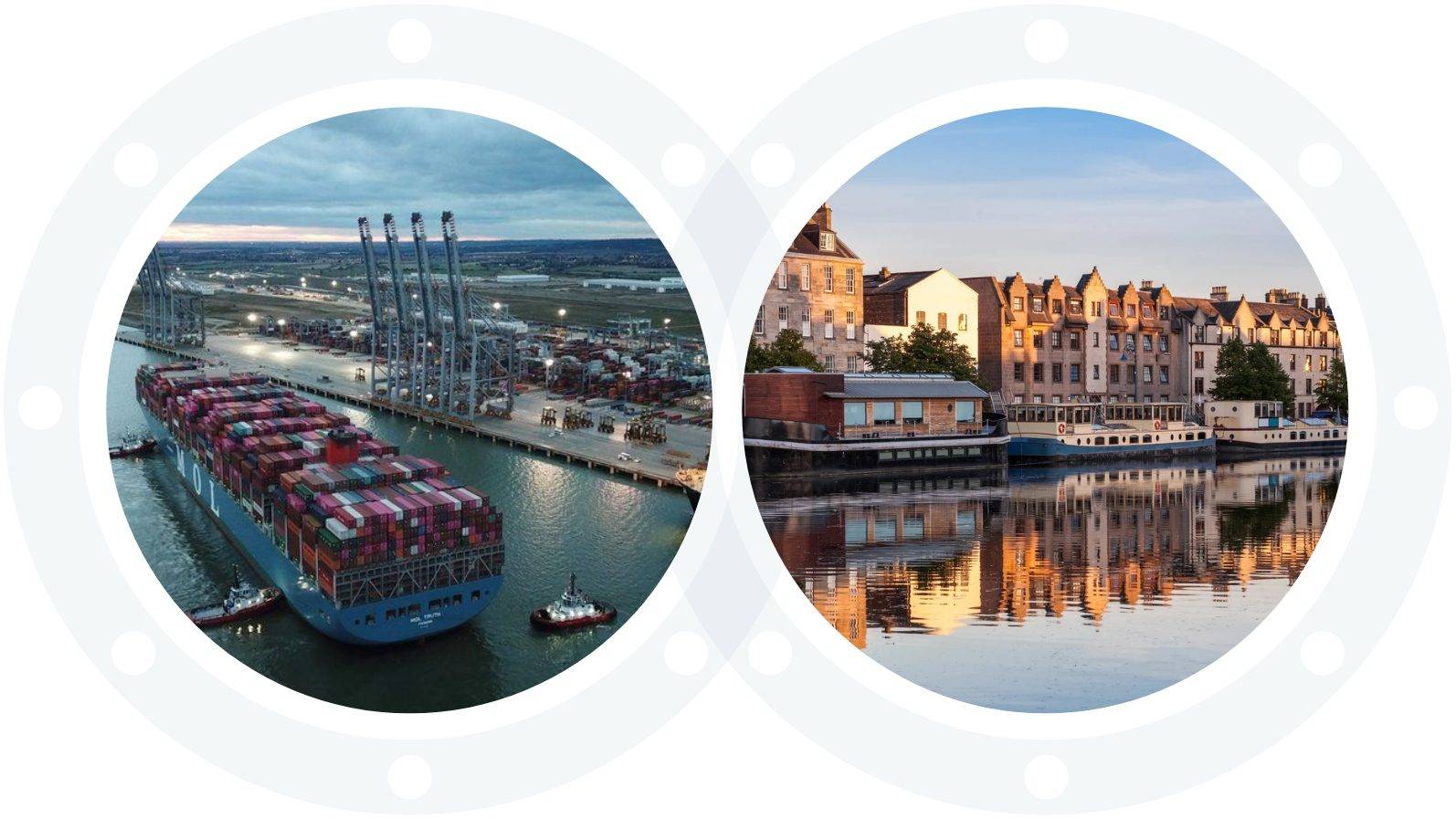 London
Both of our Port of Tilbury and London Moorings on the river Thames, welcome you right into the heart of a historic and lively city.
Scotland
Ports in Leith, Rosyth, Newhaven & South Queensferry offer a range of gateways to Edinburgh with Leith & Newhaven only 15 minutes away.
Cruise directly into
London & Scotland